We begin each morning at HCA with a prayer to thank God for our many blessings.
Anthony, Lily, Elle and Charlie completed a 24 piece puzzle together.
Team work makes the dream work!
Let it snow! Let it snow! Let it snow!
Since there has not been any snow on the ground, we decided to make our own. We combined baking soda and conditioner to make the perfect consistency of snow. We enjoyed playing in it!
This week we learned about the arctic and the animals that live there. We discovered that if we traveled the arctic we would need special snow shoes. On our journey through the frozen tundra we may run into an arctic fox, a snowy owl, a harp seal and maybe even a polar bear!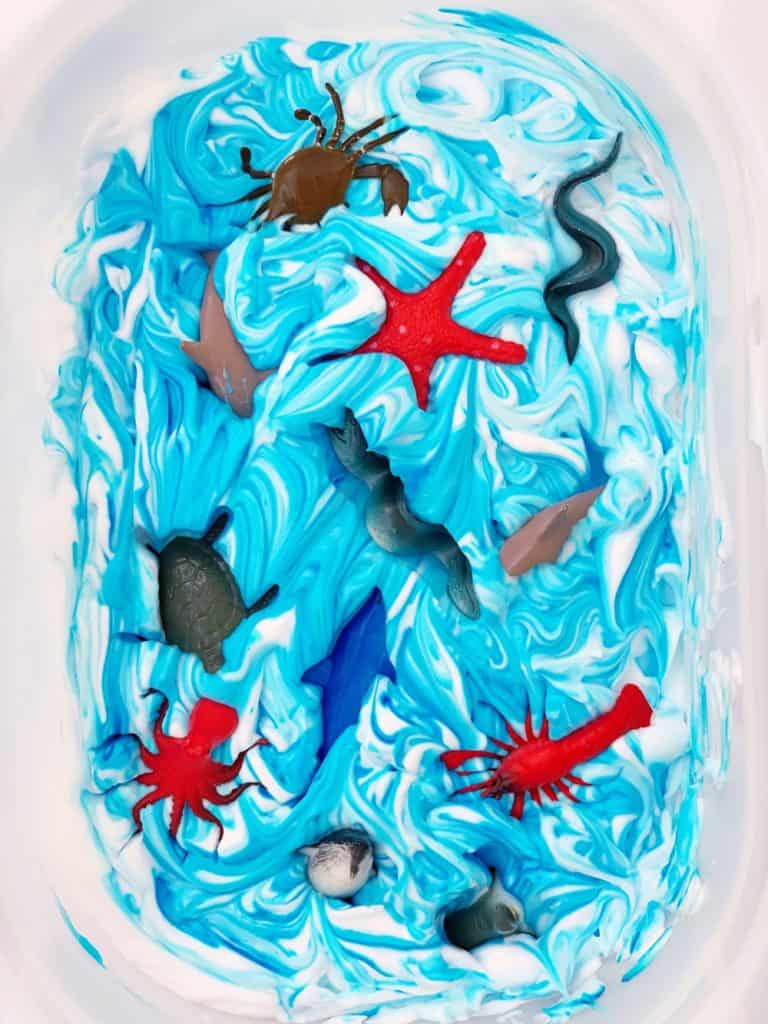 We explored the frozen tundra in our sensory bin. (frozen shaving cream, blue food coloring, add animals before freezing) Students were able to feel "frozen" as well as see how things thaw.
Please join us for "A Night In Philadelphia".
The Auction is a wonderful night for parents to get to know each other. All proceeds go to the students of Holy Child Academy. Tickets can be purchased by using the link below.
- There will be no school on Monday, January 20th in observance of Martin Luther King, Jr.
-Parent visitation will be Friday, February 7th. Please save the date.
-The annual auction is Saturday, February 29th, 2020.