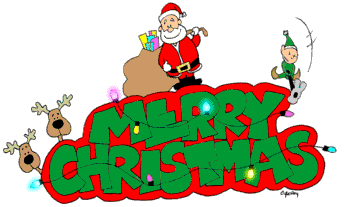 I am so proud of how well the Nursery 3 students performed at both the Christmas Gala and on Grandparent's Day!
We ended the week of festivities with a few rounds of Christmas Bingo! We are so thankful that our friends in 7th and 8th grades were there to help guide us!
After our Bingo games we enjoyed some milk and cookies. The cookies were made for us by student council.
School will be closed Monday, December 23 through Monday, January 6th. Classes will resume on Tuesday, January 7th.
Have a happy and healthy holiday and a Happy New Year!